Vehicles five years and older are prime candidates for cooling system troubles, troubles that could strike when least expected.  Cooling system service is most frequent on vehicles with more than 50,000kms. However, here at Narellan Auto Radiators we can tell you that the mileage on a vehicle is not as big a factor in the maintenance of a cooling system as is the vehicle's age.
An aging vehicle has been exposed over time to environmental factors that can harm a car's cooling system. Salt from ocean air, debris and other chemicals tend to break down the metal in a radiator core.
The radiator, an integral part of the cooling system, is designed to protect an  engine from the destructive forces of too much heat. Heat is produced every time a vehicle is driven. That's why it is so important to have your car's cooling system checked, especially the radiator,  at least once every two years.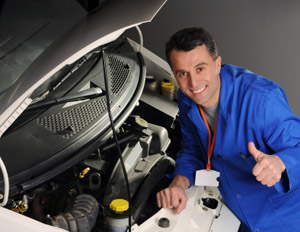 Narellan Auto Radiators offer a variety of services, including  flushing out radiator and cooling systems, repairing leaks and other damage to copper/brass and aluminum/plastic radiators, checking thermostats and fixing broken hoses or cracked belts. They can check for corrosion and debris and often may spot and address potential problems, helping to prevent emergency car repairs down the road.